Welcome 🤗
We are proud to be chosen as your partner to showcase your organization's openings.
Follow these steps below to purchase the plugin in no time.
Go to https://wpjobopenings.com/pricing/ and decide on the plan you would like to purchase.
Click on the Buy Now button below the package you wish to purchase. You can choose either one of the three plans – Individual, Agency or Unlimited – as Annual or Lifetime packages.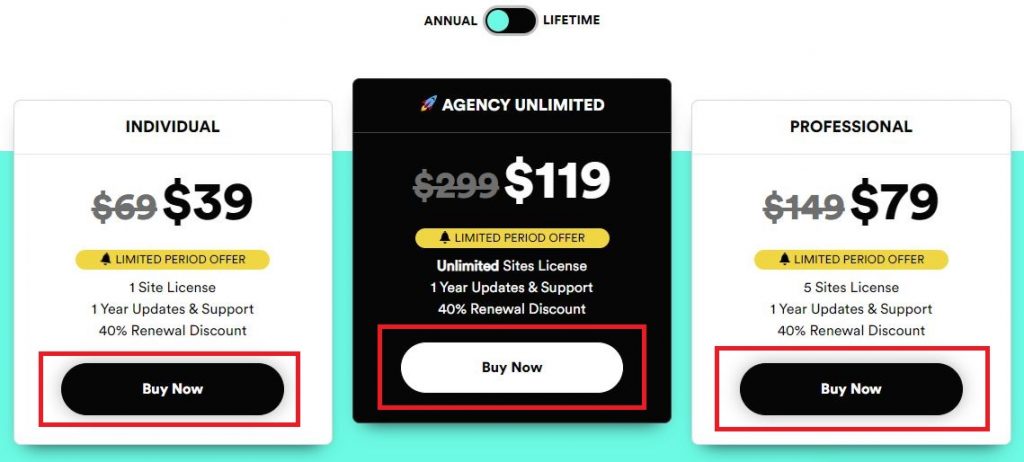 3. In the popup, fill in the billing email address (to mail you the login and license details), and the contact person's first name and last name.
In the top right corner, you can also choose your preferred currency – USD, EUR or GBP
4. Choose a payment method – Credit card or Paypal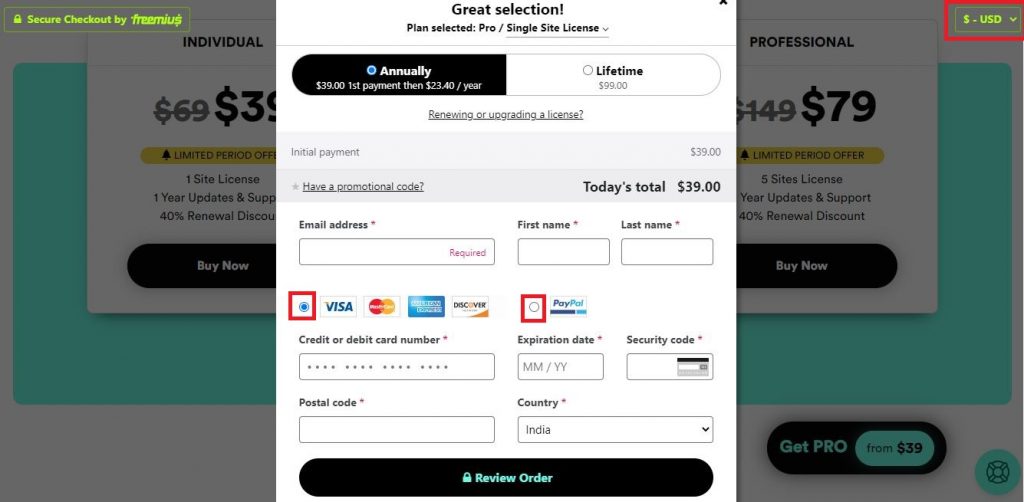 Credit Card Payment Method
a) If you select Credit Card as the payment method, enter the credit card number, expiration date, security code, postal code, and select country. Then click on Review Order.
b) You can view and edit your credit card details if you have made any mistakes or if you want to change them, by clicking the Edit button on the right. If everything is correct, click on the Pay & Subscribe button. 
c) Check your inbox (and also spam folder) to see if you have received your welcome email.
If you have received it, click the Got it button. 
If you haven't received the email, please click Didn't Get It – Resend email button or the Click here link.
PayPal Payment Method
a) If you prefer PayPal, click on Continue to PayPal
b) In the opening window, login to your PayPal account and complete the purchase
5. An email with login details and license will be sent to the billing email address you provided. Please check the spam folder too, if you can't find the email in your inbox.
6. You can login to your account created at https://wpjobopenings.com/account/ and download plugin files and invoice.
7. If you need a detailed VAT invoice, you can add the details in my account > profile and download the updated invoice.
If you need any assistance, you can reach us here.
Happy hiring 👍
*We have taken all precautions to make the transaction as secure as possible.