Every candidate has had this moment and the majority still do. The moment they see a job opening, they have flashbacks of the eternal wait after applying and the automated emails. The feeling of deja vu, the never-ending loop. What we are referring to is the familiar situation of being ghosted by recruiters.
But what the recruiters don't realize is that this type of behavior will only tarnish the organization's reputation. How? Because most of the candidates do share their experiences with each other, or they can leave reviews online, and so on. This can influence other applicants when they are doing research about the organization and can prevent them from submitting an application. So, in order to prevent such a backlash, you must provide a good candidate experience thought out the hiring process.
So, as a recruiter knowing when and how to break the news to candidates, that they didn't make the cut is of utmost importance. Therefore having a proper plan to let the applicants know that they are being rejected without creating a bad candidate experience is vital. We will explore the common mistakes and how you can avoid them so as to ensure a good candidate experience right from start to end.
How Does a Bad Candidate Experience Affect Your Organization?
A candidate upon seeing an open position won't immediately apply for the job. They will spend hours researching the organization and crafting a cover letter to give them an edge over others. All of this is in the hope that the recruiter will reach out to them.
But then, days turn to weeks, weeks turn to months, and finally, the candidates accept their fate and move on. But here is where the problems start for an organization. The applicants are definitely going to share their experiences with their colleagues. Be it a good experience or bad, they will share their experiences.
Let's take a scenario. The recruiters contacted the candidates. They were told they didn't meet their expectations and hence won't be moving forward with their applications. This is an ideal scenario. Even though they didn't make it, the recruiters took the time to let them know and didn't ghost them. The candidates, even though they didn't reach their goal of being selected, will share with their colleagues how the recruitment team contacted them and gave their feedback.
So, how does this benefit your organization? This small act of reaching out to applicants and updating them on their status will create a good rep for your organization amongst other candidates. A good rep, in the end, will create a good brand image for your company amongst job seekers which in turn will result in more applications in the future ultimately helping you find the right candidate a tad bit faster.
Now, the second scenario is where you don't contact them. Just like the above scenario, they are going to share their experiences. But in this situation, it will be a negative review, and negative reviews spread like wildfire. A negative candidate experience does influence how many applications you receive. Because when candidates search your organization and find negative reviews, they will think twice before applying to such an organization that doesn't contact all the candidates and updates them about their status. Thereby potentially robbing the opportunity of good resumes from reaching your inbox.
Different Scenarios and Ways to Disqualify Candidates Without Creating a Bad Experience
Now that you have decided to invest the time and effort to contact applicants to let them know they aren't selected, there are a few points to keep in mind. The key element to note is at which stage you contact them and how you deliver the news and feedback. Yes, it will be heart-wrenching, but it's part of the hiring process.
There are three stages at which you could let the candidates know that you are not moving forward with their applications.
The initial stage- which is the moment you view their applications
The Phone Screening Stage
The interview stage
Be it at any stage, the most important points to keep in mind are:
Get to the heart of the matter
Be respectful
Mention why they weren't selected
Provide valuable feedback
Encourage the candidates to apply in the future
Thank the candidates
Rejecting candidates in the initial stage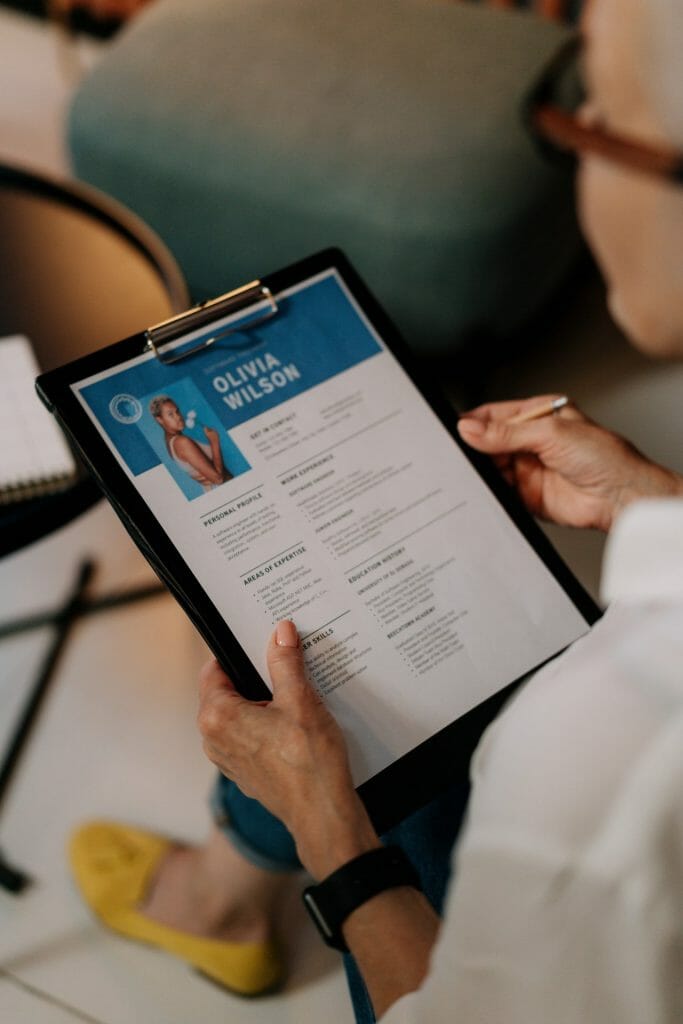 For recruiters, taking a glance at the resume is all that is needed to know whether the applicant will move to the next stage or not. The reason why they won't make it to the next stage can vary. Maybe the candidates don't have the needed experience or skills or lack soft skills or technical skills, and so on.
At this stage, the best option is to send out personalized emails to let them know that you won't be moving forward with their application. By contacting them early in the initial stages, even if it is to deliver the news about being rejected, the candidates can move forward, devote their time to preparing for an interview at a different organization, and also look at other viable options. Yes, contacting multiple applicants at the initial stage is not easy. With many applicants, reaching out to each one of them won't be easy. But with our recruitment plugin WPJob Openings, you can predefine email templates to be automatically sent out to applicants when their application status changes.
Rejecting candidates after the phone screening
Once you are happy with the candidates' resumes, next comes the phone screening. Recruiters use phone screening to determine whether a candidate is eligible to be moved forward in the recruitment stage. The question that the recruiters will ask will vary depending on the organization, but for a candidate, this is the time to leave a good impression.
Once you are done with the phone screening and made a list of applicants that won't make it to the next stage, the next focus will be on the candidates that made it to the next round, right? So, what about the candidates you rejected? You have to let them know that they are not selected. Just like how you find time to contact candidates that have made it to the next round, you should make the same effort to contact the rejected candidates and give them your feedback.
The best course of action is to send them a rejection email. Highlighting that you would like to have a conversation with them to provide feedback. If the candidate replies and wishes to have a conversation, call them and mention why they weren't selected and the areas they need to improve and assure them that they can apply to your organization in the future.
Rejecting candidates after the final interview
The candidates have gone through a lot if they have reached this stage. They impressed you with their skills, aced the phone screening, and just have one final hurdle to cross – the face-to-face interview. At this stage, if you reject them, the best option is not to send an automated email, doesn't matter how personalized it is.
The best action is to call them and give them your valuable feedback. That is it. Call them. Yes, it won't be easy, but they would like to hear why they didn't make it. Give them constructive feedback on the areas where they need to improve, the skills they should learn, and anything that can help them with their career. Assure them that just because they were rejected now doesn't mean they are rejected forever. Let them know they can apply for a future open position in your organization, and all is not lost.
Wrapping Up
Providing a good candidate experience is necessary for an organization to attract talented candidates in the long run and create a good brand image. Applicants will hesitate to apply to organizations that don't reach out and update them about their status in the hiring process. Establishing proper communication is your key to providing the best candidate experience.