Today, we are excited to introduce Job Alerts for WP Job Openings, a highly anticipated addon that revolutionizes the way you connect with potential candidates. With this feature-rich plugin, you can effortlessly send daily email notifications to subscribers whenever new job openings are published on your WordPress website. Let's explore how this add-on can enhance job seeker engagement and streamline the application process.
Why Job Alerts?
Our core philosophy is to keep things simple and that's what we do when it comes to our products too. We have succeeded in keeping WP Job Openings as a simple light plugin. But some of our users have been approaching us for more features like the option to send alerts to subscribed job seekers when new jobs are posted.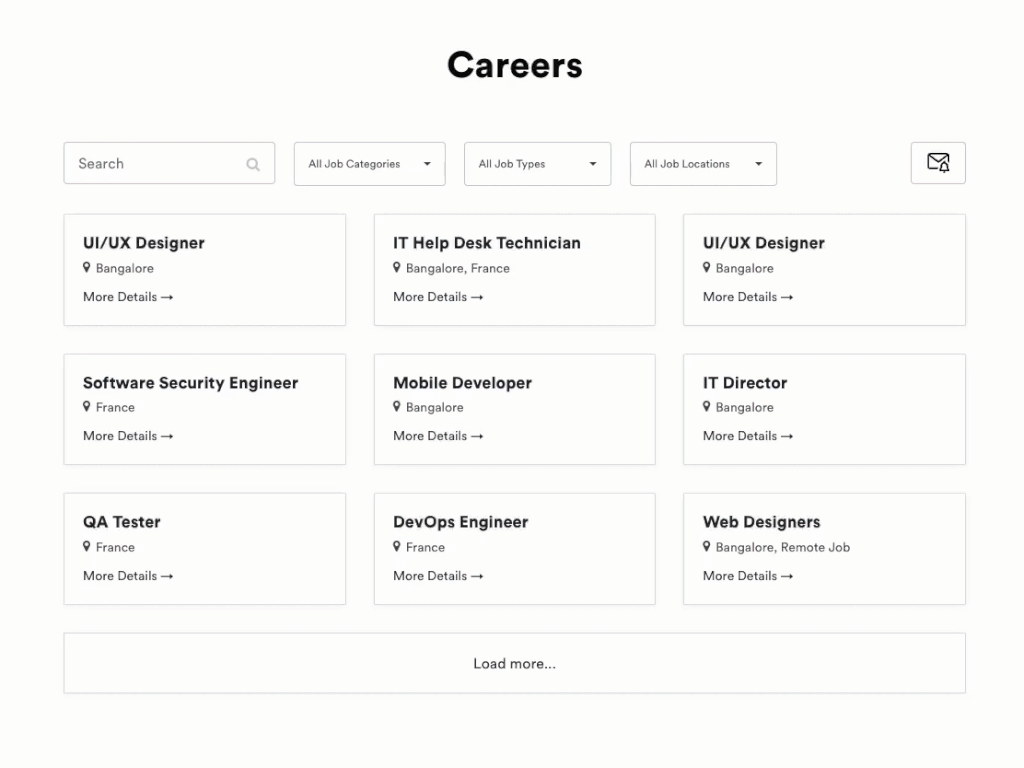 We felt this to be a good feature but then didn't want to bloat our plugin as everyone may not need this feature and there's no point in adding it to the main plugin. So we decided to introduce this addon – a win-win situation for all the concerned parties.
What is Job Alerts Addon?
Job Alerts for WP Job Openings is an add-on plugin that enables you to send automated email notifications to subscribers when new jobs are published on your website. It makes the work of recruiters easier as it helps them to spread the word about the new jobs among the targeted crowd without any extra effort on their part. It helps job seekers eying jobs in a particular company to be in the loop too and they can apply for their dream job quickly. 
Job Alerts for WP Job Openings is the result of extensive development and valuable feedback from our user community. We understand the importance of providing job seekers with timely updates and personalized notifications to match their preferences. This addon is designed to meet these needs and take your recruitment efforts to new heights.
Features of the Job Alerts Addon
Automatically sends daily email notifications for new job postings saving the recruiters' time.
Subscriber management with detailed job specification records and email logs, ensuring transparency and effective management.
Customizable email template to match your brand.
Subscription form with customizable placement options.
Versatile placement options to display job alerts anywhere on your website.
Personalized Job Notifications
With Job Alerts, subscribers have the power to choose their preferred job specifications. Whether it's a specific location, job type, department, or any other criteria, job seekers can customize their preferences during the subscription process. This ensures that they receive only relevant job notifications, eliminating the hassle of sifting through irrelevant openings. By providing personalized job alerts, you create a seamless user experience that saves time and increases job seeker satisfaction.
Flexible Subscription Form Placement
Our addon offers flexible options for placing the subscription form on your website. Once activated, a dedicated button is added to the job listing page, which opens a popup with the subscription form. You have the freedom to disable the button and place the form anywhere else on your website using the Job Alerts Gutenberg block or sidebar widgets. Additionally, the shortcode generator empowers you to generate and place the form exactly where you desire, providing maximum visibility and ease of access for job seekers.
Comprehensive Subscriber Management
We understand the importance of effectively managing your subscriber base. With Job Alerts, you gain access to a comprehensive list of subscribers and their chosen job specifications. This allows you to analyze user preferences, tailor your job offerings, and provide a personalized experience. The addon also maintains a log of all emails sent to each subscriber, ensuring transparency and efficient tracking.
Customizable Email Template
Maintaining your brand identity and delivering a consistent user experience is paramount. Job Alerts for WP Job Openings allows you to customize the job alert email templates directly from the plugin settings. This enables you to match your brand's visual style, create engaging content, and establish a professional connection with your audience.
Why Use Job Alerts Addon?
We are sure this Addon will become the recruiters' best friend as it will make their work easier. The alerts will notify the intended audience about the new openings available, enabling the right candidates to apply quickly and fill up the openings. The recruiters can focus on the main job while this Addon will take care of alerting the subscribers of new openings and maintains a comprehensive list of subscribers and their chosen job specifications, along with all emails sent to each subscriber.
Why should Career pages be graveyards visited by a few lonely souls when you can make them interactive and nurture a dedicated talent pool? No need for genius coding skills or a hefty bank balance. Just install Job Alerts Addon and get ready to welcome the best-fit resource to your organization.
As with our other products, this one too provides innumerable customization options – job alert placement, email customization, subscriber management and more.
Freelance platforms, educational institutions and niche job portals will definitely find this addon effective.
Looking Forward
More amazing products and even more wonderful features are definitely on our cards. You can watch our exciting journey on Facebook and Twitter. You can join us by sharing your suggestions, feedback, and feature requests here.